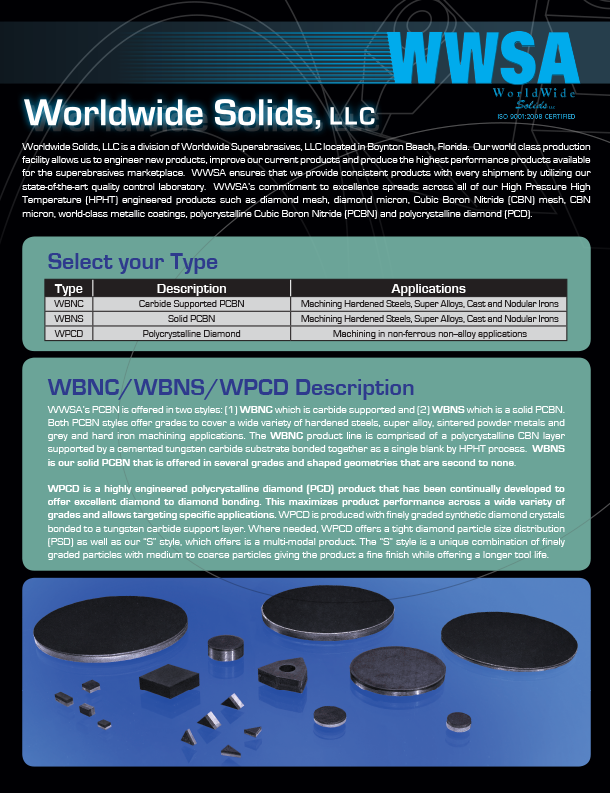 New Worldwide Solids PCBN/PCD Product brochure
WWSA-WIRE-DIEWWSA's PCBN is offered in two styles: (1) WBNC which is carbide supported and (2) WBNS which is a solid PCBN. Both PCBN styles offer grades to cover a wide variety of hardened steels, super alloy, sintered powder metals and grey and hard iron machining applications. The WBNC product line is comprised of a polycrystalline CBN layer supported by a cemented tungsten carbide substrate bonded together as a single blank by HPHT process. WBNS is our solid PCBN that is offered in several grades and shaped geometries that are second to none.
WPCD is a highly engineered polycrystalline diamond (PCD) product that has been continually developed to offer excellent diamond to diamond bonding. This maximizes product performance across a wide variety of grades and allows targeting specific applications. WPCD is produced with finely graded synthetic diamond crystals bonded to a tungsten carbide support layer.
Download PDF