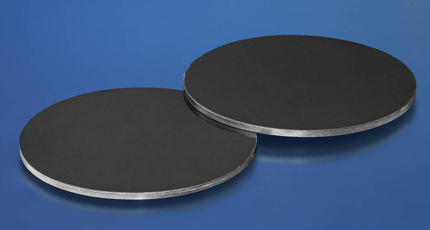 Worldwide Solids LLC continues to improve our PCD product offerings!
new-PCDWorldwide Solids is pleased to release our next generation of PCD cutting tool blanks this month.Worldwide Solids is committed to product improvements and unmatched customer service as shown with our new 58.0mm diameter PCD cutting tool blanks.
We are proud to offer the 58.0mm diameter in our WPCD25 and WPCD10 grades with WPCD10S to follow later this summer!
WWSA's new 58.0mm diameter PCD disk allows fabricators supplying cutting tools to the automotive, aerospace and medical industries a larger cutting area while maintaining our unique combination of superior performance and extremely competitive pricing! In an era where our competitors continue to have severe delivery issues, Worldwide Solids will continue to maintain a 24 hour shipping upon receipt of your qualified order! Please call our Westerville, OH office at (614) 410-6695 for pricing or to talk with our product specialist.